MSpa Camaro B-130 Inflatable Hot Tub Spa
SKU:

camaro-inflatable-Q

UPC:

6.95E+11
Description
Get this B-130 at the lowest prices available online and read more about it.
The Camaro B-130 4 person inflatable hot tub has 115 air jets, a 1 HP air blower,a 1.5kw heater, and 4 soft built-in seats.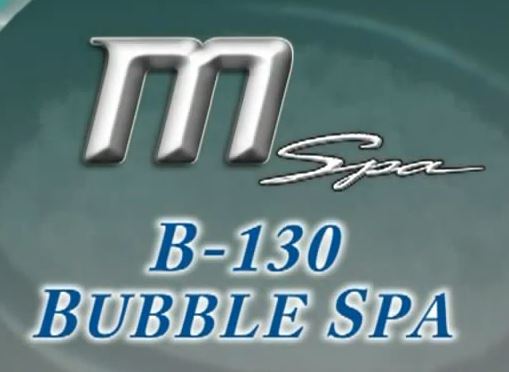 Dimensions: 71"L x 71"W x 28"H
4 Person Inflatable Hot Tub
211 Gallon Capacity
115 Air Jets
1 HP Air Blower
Patented Built-In Control Box
1.5 kw Heater
Premium PVC Shell Material
4 Soft Built-In Seats
The entire spa is delivered in a box and is a truly portable hot tub solution.
This inflatable hot tub is manufactured using an internal beam structure made up of multiple air chambers (like a pocket spring mattress) and is constructed from sturdy materials such as PU leather and polyester laminated PVC. The spa material is made of durable vinyl.
This easy to use and easy to setup hot tub operates at standard household 120 volt power. All spa controls are internal instead of outside the shell, so they operate quieter than those inflatables using external control system mounting. The patented control system is easy to use, easy to set up, easy to inflate, and even easy to drain.
Patented Build-in Control Box with Touch Botton Controls
Synthetic PVC Leather

Water Capacity: 184Gal

Air Bubble Jets: 110 jets

Built in Heater: 675W X 2, 0.9HP X 2; MAX.104F temp.
Smart inflation means you just connect both ends of the pipe and press the BUBBLE button. Inflation will be completed in less than 5 minutes and there is an integrated, self-drainage system which avoids having to bale out water when draining spa.
Unlike other inflatable spas on the market that rely on the heat of the pump to warm the water, this unit has a built-in 1.5 Kw heater which heats about 1.5-2 degrees/hour on average. As with most spas, the maximum water temperature is 104 degrees Fahrenheit.
Color: black
Contact us with questions about shipping or warranty information or click to order now!
View All
Close