MSpa B-140 Elegance 4 Person Soft Sided Hot Tub
SKU:

b-140b-elegance-bubblespa-Q

Shipping:

Free Shipping
Description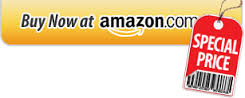 B-140B 4 person Elegance inflatable spa has 110 air jets, a 1 HP air blower and a 675 watt heater.
Grey Elegance bubble spa by Mspa is an inflatable spa that sets up almost anywhere. Enjoy the therapeutic water of a hot tub with easy installation.
The Grey Elegance B-140B 4 person inflatable spa has 110 air jets,
The two filters are included with this inflatable bladder type spa. The drainage hose is also included. . Air bubble jets: 110. Water capacity: 184 Gallons. Power requirements: 110-120V, 60HZ. Specs: Built in heater: 675W x 2, 0.9HP x 2; MAX.104F. Power cable length: 10 ft., GFCI included.
Dimensions: 28" H x 71" W x 71" D.
This inflatable hot tub is manufactured using an internal beam structure made up of multiple air chambers (like a pocket spring mattress) and is constructed from sturdy materials such as PU leather and polyester laminated PVC. The spa material is durable vinyl.
Patented Build-in Control Box with Touch Botton Controls
Synthetic PVC Leather

Water Capacity: 184Gal

Air Bubble Jets: 110

Built in Heater: 675W X 2, 0.9HP X 2; MAX.104F for safety
The entire spa is delivered in a box. This truly portable hot tub solution comes with a one year manufacturer's warranty.
This inflatable hot tub plugs into a standard 120 volt power outlet.
FAQ:
How often should I change the water?
You can elect to use chemicals like with a free-standing hot tub. Then your spa water could last through the summer season and need a water change after about 3 months. On the other hand, if you are not treating the water the manufacturer recommends to change the water with a clean empty and refill at least once a week depending on use.
How often should I clean the filter?
The manufacturer recommends that the filter cartridge (included) should be rinsed off every 2 weeks or so with a garden hose. Each filter lasts about 6-8 weeks.
What about the pH?
Use test strips along with pH increaser or decreaser to maintain pH level between 7.2-7.8. Manufacturer suggests at least weekly testing of the water.
Water care
The manufacturer recommends using granular chlorine, not tablets. This way you also do not need a floating chlorine dispenser. Keep the water sanitized per instructions the come with your chlorine (or bromine) sanitizer and measure regularly with test strips. If you are using chlorine, be sure your test strips test for chlorine. If you are using bromine, be sure your test strips test for chlorine. Some test strips test for both. Never mix chlorine and bromine. If you decide to switch sanitizer type, then drain and refill before doing so.
View All
Close
Warranty Information
Original Manufacturer's Warranty for the Silver Cloud inflatable spa includes protection against defects in materials and workmanship under correct use and service for 6 months from the date of purchase for the inflatable spa and 12 months for the electric parts. The Factory Service Center accepts return of any factory defectives, if you return the item within first 90 days from the date of original purchase. The defect item must be returned to the factory service center along with a copy of the eligible dated sales invoice and a completed warranty card (included in the packaging) with noted reasons of return. We recommend shipping the item to our Service Center using a trackable shipping method. The Manufacturer will not be responsible for any items lost in the transit. Customer is responsible for the shipping cost to Manufacturer Service Center.
View All
Close